This has been a year of severe ups and downs, with the downs seeming to have the upper hand (is that an oxymoron?) First came the loss of my remaining teeth, to be replaced with ill fitting dentures, and while I was still getting accustomed to them, there was the wreck which took my car, but thankfully, did not injure me nor damage my equipment.

I ran a "GoFundMe" campaign, which raised enough money for me to get another vehicle, which is really better suited to my needs, only more room by a LONG shot than I need (again, one extreme to the other; the Mercedes was totally unsuited to hauling my ♫music ♪gear, but I made do). I had real hopes of getting a 2008 Chevy HHR, it looked sharp and would have made a memorable impression on anyone seeing me in it, it got far better mpg than what I had, and what I have now ( a 2003 Chrysler Town and Country) and it was smaller, yet with plenty of room for what I needed it to do.

Alas, that was not meant to be, as I couldn't raise enough funds for that buy, not by half. So far, I've spent almost half as much on tires, brake repairs etc on this new (to me) van as I paid for it in the first place.

My ♫music♪ business is picking back up, but not nearly up to the level of one year ago. Still, this is my gift, my passion and it is what I want to do, if I can just get enough clients to do at least one performance a day, five days a week. I would be one happy camper!

This is my goal. I will try to be better in keeping you all updated.

Powered by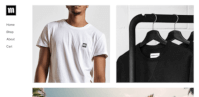 Create your own unique website with customizable templates.