Epiphany

As a teenager, I went for several consecutive summers to the Methodist Church Youth Camps at "Epworth By The Sea" on Saint Simons Island Georgia. This is a wondrous place, of huge Live Oaks draping themselves across sweeping green lawns.

That first year,(I must have been 14) the Preacher of our Church, Br. Rudolf Dixon drove a group of us down and spent several days, if not the whole time (about a week) with us. It was all so new, so different.…

I would frequently go missing from group activities, because I was walking around, exploring; the "Tabby House" (a restored slave cottage with tabby walls 3 feet thick); the "Lovely Lane Chapel" (my favorite). This was a small wooden church with high, soaring interior spaces, of open beams, dark finished wood all around, and stained glass windows. To me then, it felt huge. I felt compelled to whisper in this place. There was an 'aura' of sanctity.

When Br. Rudolf dropped me back at my Daddy's shop upon our return, he pulled my Daddy aside, and told him about how I would leave the groups and wander off by myself; he was concerned that I may have some problem, some "disorder".

Funny how adults don't think kids can hear things like that.



Powered by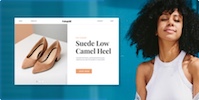 Create your own unique website with customizable templates.