I recently made contact with a friend from High School, Cathy, a girl who was the girl friend of a guy one class ahead of me. She and I didn't have any classes together, not that I remember anyway, but since the whole bunch of us were "party buddies" in the extreme, we spent a LOT of time together; skipping school, drinking and doing all the things that the rebellious kids of the early '70's did, and in the process made a lot of good memories, some of which are hard to remember ha ha....plus with me taking piano lessons, and playing piano for a lot of party type stuff and learning to play rock music, we were products of the time.

There were some memories made along the way that were not so good, but for the most part, we were just non conformists, late blooming "hippies". It was a time when "street drugs" were for the most part not deadly, but were fairly readily available, even in, or especially in, a small town in South Georgia.
It has been the "catching her up " with my life that has engendered this post.




Powered by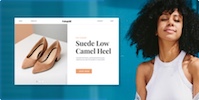 Create your own unique website with customizable templates.