In the "Deep South" of the United States, where I grew up, we enjoy quite a few words and phrases which were acquired from ancestral languages, and derived through generational "devolution". By that I mean; a parent from Scotland uses a word or phrase from the homeland, but the child may be taught the old language; probably not. They only know it's meaning by context.
But, they grow up, and because of "familial association" they continue using the word or phrase in the context they THOUGHT was correct, but may or may not have been correct.
THEN, the next generation comes along, having no idea of the origin, or the proper pronunciation...but they do their best. After a couple more generations, it is almost unrecognizable from the original.

Here is an example:



Powered by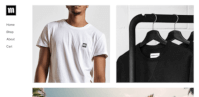 Create your own unique website with customizable templates.