In the "Deep South" of the United States, where I grew up, we enjoy quite a few words and phrases which were acquired from ancestral languages, and derived through generational "devolution". By that I mean; a parent from Scotland uses a word or phrase from the homeland, but the child may be taught the old language; probably not. They only know it's meaning by context.
But, they grow up, and because of "familial association" they continue using the word or phrase in the context they THOUGHT was correct, but may or may not have been correct.
THEN, the next generation comes along, having no idea of the origin, or the proper pronunciation...but they do their best. After a couple more generations, it is almost unrecognizable from the original.

Here is an example:




Around the turn of the twentieth century, rural farmers had no commercial fertilizers such as we have today, they had to rely on manure/compost from their own farms, or they could buy, "Guano" which is a Spanish word for Bat droppings. This term became generic for "bird droppings" as a major industry developed around gathering, packaging and selling bird droppings harvested from islands in the sea where only birds had lived for thousands of years.




"Guano" became synonymous with "fertilizer", and it's pronunciation had devolved, so that by the time I came along in 1955, long after no living person had actually USED "guano" for fertilizer, a farmer might be heard to say:




"I gotta go git some Geu-AN-er ( sounds like You AN er) for my fields". Another colloquial use of this was to say:




"That boy sure has growed up fast; what'd you do? Put Gue-AN-er in his shoes"?





Soooo....I recently saw a video, about a Spanish/Latino phrase: "La Chancla" which refers to a Latino Mother's ability to throw her shoe, as a correctional tool in child rearing.




I checked on the actual meaning of the word, and there isn't an official one, it always means some sort of shoe (which in Spanish is "Zapata")





In the South, another colloquialism, and it may be peculiar to my area, was to use the word "Chunk" to mean "throw".




Chunk normally means a piece of something, usually a large piece: "I want me a chunk of that cake"





WE, however, would say:"chunk me that pillow" (meaning THROW me that pillow); "I'm gonna CHUNK you over my shoulder and Chunk you in the river"


Therefore, I propose, that "LaChancla" (a thrown shoe) got shortened to Chancla, then mispronounced as "chunk" (to throw) ha ha ha.....what do you think?
Powered by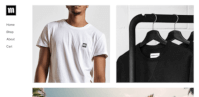 Create your own unique website with customizable templates.