My life has become such a whirlwind; I really MUST find some way to get a handle on things. I know that we can't ALWAYS understand how or why things happen, and we SURELY can't control much of anything beyond the reach of our own arms.
I am so grateful for all those who put up with my temper, my irritability, and who continue to give me opportunities to improve.
Life came be so daunting, it becomes a chore sometimes just to put one foot in front of the other, but you must keep chugging away.

I won't know the results of the labs today until I see Primary Care on Monday, but my meeting with my therapist was...unexpected. First, just about time for him to come get me, and attractive young lady called 'Smith'? I said 'Jerry Smith?" she came over and I said "you're not Dr Driscoll" everyone laughed.

She handed me a note that said: "Running behind 15 minutes". 30 minutes later I went in search of that young lady, found her behind one of the desks, she called, and said he was about to leave his office to get me.

I didn't hear any explanation of the delay, but he (as they always do) asked me how I had been, and it began.




My first meeting with him was about a month after the wreck, so he knew some of that and I reminded him of the details. I had told him about "GoFundMe" and how you all had helped me raise money (He was, as I am, AMAZED at the help I got) so he wrote that down once more to help others.

I told him about "Modestneeds.org" from which I have not been able to avail myself of any help, yet it is another resource he was unaware of.

We talked about my depression, how I manage my getting up early enough to be sure I am clear headed before I get behind the wheel (he praised me for this forethought and discipline)...in short it was an uplifting experience.

He described me as a "Problem Solver" that I didn't let things get me down, that I got up and went when it was time to go to work, to play whatever [ME??? a problem solver???] He praised me for still being sober after 6 yrs [has it been that long?] and for sticking to my medication, for realizing when I get in those mental "hamster wheels" so that I can break the cycle.... I never think about these things in this light until I hear someone else say the words to me, and again, as was discussed in a thread on a Bible page; I have a difficult time accepting compliments and praise, but this guy is a clinical psychologist, so I took him at his word.

We talked on for at least a full hour, with me leaving still having a few unanswered questions, but feeling pretty good about myself.

I stopped at a couple of my clients there in Decatur, to show my face and hopefully get some more gigs (I'm a piano player, remember? ha ha).

Here comes the whirlwind part:

In my rush to leave this morning, I did something unprecedented; I left my phone here at the house! So once I realized this, I hurried on back, in case someone had called to book me etc...and indeed, there WAS a missed call and a Vmail, only it wasn't for a gig.

The message was from a lawyer, who was handling the case for Grady Hospital, the "case" being my UNPAID BILL.

I had taken the bill to the VA, gone to the "man" who handles this sort of thing, sat and waited for 45 minutes to see him in fact, back in Aug.

He had called Grady, and talked with them, and when he hung up, he said it was all settled; that the VA would handle it.

Not so.

This lawyer said she had sent over all the bill and the VA denied it, saying it was a Vehicle Accident and they didn't pay for those....my day had suddenly gone down hill.

After she and I cleared some miscommunication (mostly me) I gave her all the info I could and it ended on an "up" note.

Then, as is my habit, I took a nap. One hour later, my phone rang, someone on the other end had butt dialed me, or it was a prank, neither of which set well with me, and as any of my family can tell you, do NOT wake me up from a nap unless it is important.

Something in my sleep fogged mind, jumped to the conclusion that it was the last person to call my cell (the lawyer) so I got on the landline and called her back, and quite rudely, with much anger (that's how I am when awakened suddenly, unnecessarily) asked her to delete my number from her phone.

It wasn't the lawyer (Oops!) with much contrition, I apologized.

Now that I'm up, I decided to go on to the store for some food, while there, the Nursing Home called asking me to come do an "Resident Escort" early in the morning. I agreed, reluctantly. It is going to be in the mid 20's here in the morning.

THEN, when I got home, in the mail, there was a card, with no return address. It is not a hand written card, though the font is made to look like it. The card read:

"Dear Jerry;

The future is always reaching out a new hand toward us. To grasp it firmly, we must always make a net of curiosity all around our daily lives so that we won't let opportunity slip through. All human beings are equally surrounded by wonderful fortune. Whether or not we turn our eyes toward this future depends on our attitude.

Stay positive and Stay strong!

Always give yourself words that will inspire and encourage you. Those words will be your incentive to give you motivation for your next job or task. At the same time, your trite worries and troubles will blow away.

Hope this helps a little. Be happy, there's always help when you least expect it!

Enclosed with the card, was $50 in cash.

I am overwhelmed.

​
Powered by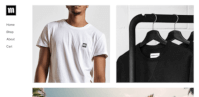 Create your own unique website with customizable templates.