I attended a circus today, a circus at the Nursing Home.
I went to pick up on the second day of this months weights and Vitals but at 8AM, a patient was waiting to leave with transport to a Dr. appt. and needed an escort. They pulled me into doing this, and I was glad to go as I need the hours.

The Transport guys were already going out the door when I came down the hall, so I hurriedly looked at the calendar for the info on where/what/when we were supposed to be going to. All that was there was the name of the nearby Hospital, it's address and the Dr. Name and phone number.
I called the number and the recording said that the Dr.'s office didn't open 'till 9: it was now 8:10.

My patient, (normally in a wheelchair) for some reason the transport guys had put on a stretcher, so I'm thinking, we're going to be waiting around a Dr. waiting room for nearly an hour with this guy on a stretcher. But then I thought no, the transport guys can't wait and they will take the stretcher. But no, that can't be right...





When we got to the hosp. NO DR. by that name.




We went next door to the Dr. office bldg. No one by that name.





Finally back at the Hosp. Admissions looked him (the Dr) up, gave me the address (which was right around the corner) and even confirmed that there was an appointment for this man.





So we went to the Office, unloaded my patient to wait for the office to open(we were able to get into the waiting room) and transport left.





30 min. later the receptionist came in, amazed that anyone was there so early. She checked and yes, my patient was supposed to be: BACK AT THE HOSP. SURGERY CENTER for PRE-OP!!!





It was only 100 yrd. away, but uphill and my Patient can't walk that far on level ground. 2 hrs later and a multitude of phone calls later, we got to pre-op. The transport company, who would have had to pick us up, take us BACK to the Nursing Home, then bring us BACK to the Hosp, agreed to make it look like all this had happened on paper (and of course they were PAID for two round trips), and instead, came, picked us up from the Dr,'s ofc, and took us 100 yds up the hill to the surgical center.





If the scheduler at the Nursing Home had just put "Pre-op" SOMEWHERE in the paperwork, on the calendar.... ANYWHERE I would have known to go to the Barrett center where they do surgery.





An entire day wasted, running around trying to find where we were supposed to be.





At least I got paid, and everything turned out okay.
Powered by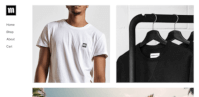 Create your own unique website with customizable templates.