Time for an update. The conference that just ended until next year, was held at a "Summer Camp" sort of place, so it was IN THE WOODS. As I was leaving, I couldn't have been more than a mile or so down the highway, up ahead I saw what at first I took to be a goose, walking across the road. I wasn't going full speed, and I started braking. That one went on off the road to my right, (and I could now tell that it was not a goose, but a Guinea Fowl.) when

it's mate, most likely the female started running from my left. I hit the brakes even harder, but she flew up at the last minute, so instead of running over her, she hit my van right about the middle where the radiator grill is.
Of course I stopped, got out with the engine running (big mistake) and saw no damage to my van. I then walked back around, found the poor girl. She was nestled in the grass on the roadside, still breathing, sitting upright, head up, no blood that I could see. I didn't disturb her, and I hope she recovered (Neither of us were going very fast).
Both Guinea's were heading to my right, where there were two houses, both with fences and keypad gates. If it hadn't been for the keypads, and the fact that I was on my way to a piano lesson, I would have tried to report this event to the owners. I was a few minutes late for the piano lesson as it was.
Why, you might ask, was it a big mistake to get out with the engine running? My van automatically locks the door if the engine is running. I have a spare key, but not with me. Luckily, one of the side/sliding doors doesn't lock with the power locks. I didn't remember this until I had already walked around and had my phone in my hand getting ready to call AAA and the piano student.
Powered by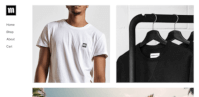 Create your own unique website with customizable templates.